Download JPG To PDF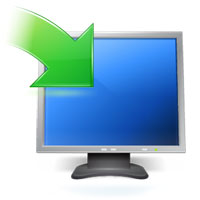 Name: JPG To PDF
Version: 4.3
Size: 1.10 MB(847Kb ZIP)
Type: Shareware (Register)
OS: WinXP/Vista/7 or later
Language: English
Virus Report: VirusTotal.com


Portable Version (808Kb, ZIP)


JPG To PDF Download Instructions
Click on the Download button to start downloading, and save the file to desktop or the folder you can find easily. If your downloaded JPG To PDF file corrupt, please try to do the following:

Inside Internet Explorer, simply click on Tools, then Internet Options, then under Temporary Internet Files, click Delete Files.

Then, go try to download JPG To PDF again.